About Browne Legal
Browne Legal is a progressive partner led bespoke law firm in Carlow. Browne Legal is engaged primarily in insolvency, commercial and private client matters. Browne Legal provides efficient and affordable legal advice of the highest quality. Amongst our clients are local authorities, nationwide companies in the agri-sector and building supplies/construction sector and private clients.
Browne Legal strive to provide an efficient and friendly service and to become your go to place for trusted legal services in Carlow and Leinster. Client satisfaction is at the core of what we try to achieve. We work closely with our clients to tailor the best legal and cost-efficient service to meet their needs. We combine our sector led experience with practical competent solutions in order to achieve the best results for our clients.
As with any modern fast paced law firm, Browne Legal have invested highly in our IT infrastructure, case and accounts management packages. Clients of Browne Legal can rest assured that the most modern systems and workflows are being utilised in our office in helping client achieve their goals. With our experienced team of legal secretaries and executives, no instruction is too big or to small.
Core Values might sometimes be thrown about as buzz words and can be somewhat meaningless when applied in practise but Browne Legal strive to work every day to the following principals:
Efficiency – meeting client targets on time.
Proactiveness – conducting a file in a proactive manner as opposed to reactive.
Sector led Knowledge, Experience and Advice.
Accessibility –being at the end of an email together with efficient response times.
Treating all persons be it clients, colleagues, state bodies, potential Defendants with respect and dignity that they deserve.
---
Meet The Team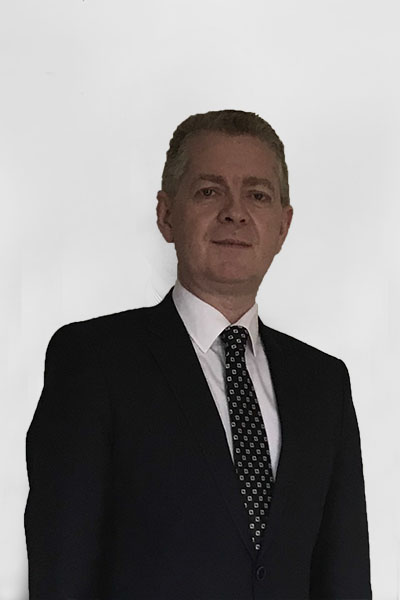 FERGAL BROWNE B.Comm LL.B
Fergal Browne qualified as a Solicitor in 1999. He obtained an Honours Degree in Commerce and an Honours Degree in Law from University College Galway. In 2003 Fergal Browne established the firm of Fergal Browne & Co. Solicitors. In 2016, Fergal Browne and Martin Hayden became partners in the firm which is now called Browne Legal.
Fergal Browne specialises in the area of Personal Insolvency Law and Debt Restructure/Settlement Law. He also has extensive knowledge in the areas of Probate, Conveyancing and Personal Injury Litigation. As well as working as a Solicitor, Fergal Browne is a qualified Arbitrator and a qualified Mediator.
MARTIN HAYDEN BA (Hons) LL.M
Martin Hayden is a proud Wexford man having trained with Fergal Browne & Company to becoming a Partner in Browne Legal in 2016. He prides himself in giving an efficient, understandable and practical legal service to his ever-growing client base. Martin specialises in all areas Debt Recovery Law, Litigation Law, residential and commercial conveyancing and leads our office in this areas. Being from an active farming background, Martin has first-hand experience and interest in all matters Agriculture and works line with Browne Legal core values of sector led experience, knowledge and advice. Martin can be described as a settlement focused Solicitor and endeavours in as much as practically possible to secure amicable solutions through dialogue and conversation. Martin is also a Mediator having recently undertook the accredited Mediators training course.
In his spare time, Martin interests include all matters sport in particular the GAA and current affairs.